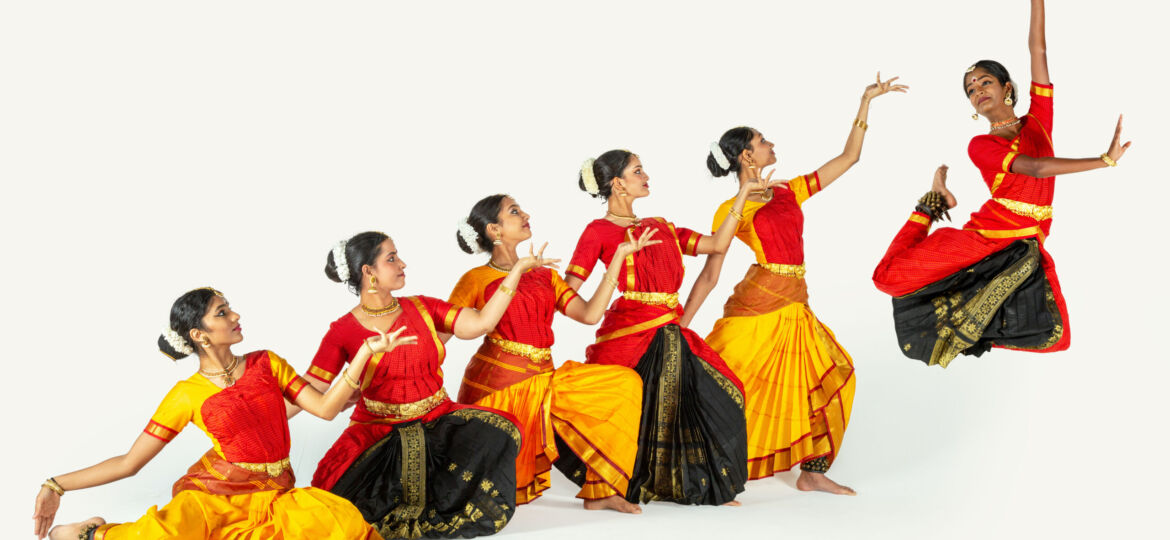 The Greater Houston area is the home of different BIPOC communities that gather various art movements rich in culture.
BIPOC Arts Network and Fund, or BANF, is an independent initiative created to provide resources and networks that support the BIPOC communities in Greater Houston. The generous contributions of national and local foundations, including the Houston Endowment, the Ford Foundation, The Brown Foundation, Inc., The Cullen Foundation, the Kinder Foundation, and The Powell Foundation, fund BANF.
At BANF, we believe in showing the BIPOC communities' values and culture and welcoming everyone to discover these art communities. Today, we share the story of one of the art organizations in Houston that benefited from a BANF grant.
The Indian-American Community in Houston
At BANF, we believe that when our Houston community shares its artistic expressions and culture brings people together. We strive to provide artists with the resources and network to complete their projects and share them with the community.
The Greater Houston Area is home to over 150,000 Indian Americans. It is one of the top ten hubs of this community across the United States. Within it, many people choose to express their art and welcome everyone to support and learn from their culture.
Recently, we had the opportunity to talk to Rathna Kumar, the Artistic Director of Indian Performing Arts Samskriti and a lifelong dancer, who received a grant from BANF in recognition of her contribution to the arts ecosystem.
Rathna lives in Sugar Land, but her Samskriti's office is in Houston. After reading a Houston Arts Alliance Newsletter, she became familiar with the BANF grant and how applying was a straightforward and uncomplicated process. So far, the award has impacted her personal and professional life. She mentioned, "It felt so good to receive such a sizable grant for the first time!"
Rathna Kumar has been a dancer since the age of 4, with her professional career beginning at the age of 9. Dancing is her magnificent obsession. Her dream has been to reach other people, especially non-Indians so they can experience and enjoy its timeless beauty. She believes that art is the bridge that connects people and erases borders. Rather than esoteric, her art is contemporary in content and melds easily with the art forms of many other countries. Rathna welcomes people to live and enjoy her art, and by receiving the BANF grant, Samskriti has been able to fulfill her goal of connecting with different communities.
What this award means to Samskriti
Samskriti, which means "cultural tradition" in Sanskrit, was established in 1995. Rathna founded her nonprofit arts organization to become an efficient cultural conduit between the East and the West. Throughout the years, Samskriti has presented some of India's greatest artists to diverse Houston audiences.
In its 25 years of service to the arts in Houston, Samskriti has promoted cross-cultural programs that involve Indian and American artists from various ethnic backgrounds in meaningful collaborations. Samskriti presents Houston audiences with exceptional programs in artistic merit and originality. In addition to commissioning, producing, and offering numerous major shows, Samskriti has hosted renowned international scholars and artists for educational seminars and workshops on traditional and contemporary Indian art forms.
Rathna believes that talking about the impact that the BANF funds have on each artist's life and projects is important so that other artists can also apply for future grants.
Rathna explained: "BANF has created an opportunity for BIPOC artists and organizations to do better and more artistically ambitious projects, on a par with their non-BIPOC peers. The BANF grant gave Samskriti the impetus to do collaborative, cross-cultural projects that were not financially possible. It also boosted our morale and made us feel valued and that we contributed significantly to the Houston arts scene."
After receiving the grant and fulfilling her organization's project, she is happy because it allowed her organization to choreograph beautiful dances.
BANF supports artists from BIPOC communities in Greater Houston and invites everybody to learn more about the artistic expressions that surround us. If you are a member of the BIPOC community and are interested in receiving funding and resources for your project, reach out to us today.