A bold, new initiative in support of Greater Houston BIPOC arts

Grant funding, advocacy, and community-building networking initiatives designed by and for communities of color.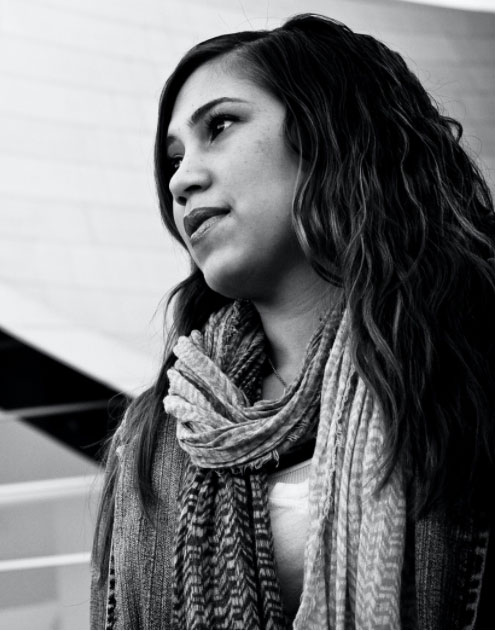 BIPOC Arts Network and Fund, or BANF, was created to provide resources and networks that support the vibrant Black, Latinx, Indigenous, Asian American, Pacific Islander, Middle Eastern and other communities of color of Greater Houston in fully displaying their power, values and traditions. Its goals are achieved through grant funding, advocacy, and community-building networking initiatives that revolutionize the local funding landscape, break down silos within the arts ecosystem, and welcome everyone to support and learn from BIPOC arts communities.
BANF is an independent initiative funded by the generous contributions of national and local foundations, including Houston Endowment, the Ford Foundation, The Brown Foundation, Inc., The Cullen Foundation, Kinder Foundation and The Powell Foundation.
Nominate Community Reviewers

BANF is seeking public nominations for Community Reviewers, or panelists, who will join the organization's leadership to engage in a peer review process to consider grant applications. Community Reviewers may include independent artists, educators, patrons, community leaders and organizers.
Nominate yourself or someone you know below:

On January 26, 2022, BANF announced that 120 Greater Houston Area arts organizations and artist collectives serving Black, Latinx, Indigenous, Asian American, Pacific Islander, Middle Eastern and other important communities of color received a combined $2 million in grants from its inagural round of funding!
51% of grantees are 501c3 organizations
49% are fiscally-sponsored artist collectives in communities of color 
While most grantees have a mission that is not tied to a particular cultural history,
29% of grantees report their mission is tied to a Black, Afro-Caribbean or African-American tradition

15% have a Latinx focus

10% are rooted in an Asian American or Pacific Islander cultural tradition
Meet our grantees here! 
Grant applications were reviewed by a Community Review Panel of 25 individuals from Houston's BIPOC communities representing a rich diversity of backgrounds, cultural heritage, artistic practice and non-arts viewpoints. Meet our panelists here! 
Congratulations, Grantees!
See a full list of grantees here.  
BANF in the News
"120 Arts Groups Serving Greater Houston's Communities of Color Awarded A Combined $2 Million in Grants from the BIPOC Arts Network and Fund"
Read more here!

Get more information about BANF and our grant opportunity by exploring the resources below.

Sixto Wagan
PROJECT DIRECTOR
Black Indigenous People of Color (BIPOC) Arts Network and Fund
Sixto Wagan is the Project Director for the BIPOC Arts Network and Fund. He leads BANF along with a seven-member Steering Committee and a nine-member Accountability and Advisory Council made up of a diverse group of artists, curators, scholars, organizational leaders and foundation partners, who guide goals and priorities.
Before joining BANF, Wagan was the inaugural director for the Center for Art and Social Engagement (CASE) at the University of Houston. He also led the contemporary art center, DiverseWorks, serving a multitude of capacities including artistic director, co-executive director and performing arts curator.

Kevin Anderson
Founding Chief Executive Officer
The T.R.U.T.H. Project

Eboni Bell-Darcy
Inclusion, Engagement and Training Director
Stages Theatre

Patra Brannon-Isaac
Director of Education and Community Projects
Kinder Foundation

Bao-Long Chu
Program Director – Arts and Parks
Houston Endowment

Ashley DeHoyos Sauder
Curator
DiverseWorks

Tony Diaz
Writer, Activist
and Political Analyst

Nicole Moore-Kriel
Program Officer
Powell Foundation


Roberto Tejada
Hugh Roy and Lillie Cranz Cullen Distinguished Professor, University of Houston

Deidre Thomas
Senior Philanthropy Advisor
Mattison Advisors

Frances Valdez
Executive Director
Houston In Action

Kheli Willetts
Principal
Dira Professional Development
Community Consultants &
Accountability and Advisory Council

Anthony Almendarez
Artist and Composer

Sebastien Boncy
Photographer and Educator

Andrew Davis
(aka TAME, The Aspiring Me)
Rapper, Music Producer, and Performance Artist

Eureka Gilkey
Executive Director
Project Row Houses

Torrina Harris
Poet, Organizer, and Educator

Erika Mei Chua Holum

Cynthia Woods Mitchell Assistant Curator
Blaffer Art Museum


Mari Carmen Ramirez
Wortham Curator of Latin American Art and Director of the International Center for the Arts of the Americas

Museum of Fine Art, Houston

Kristi Rangel
Artist and Educator


Lanecia Rouse Tinsley
Artist and Curator

Sophia Torres
Choreographer and Educator

Dr. Michelle Tovar
Director of Education
Buffalo Soldiers Museum