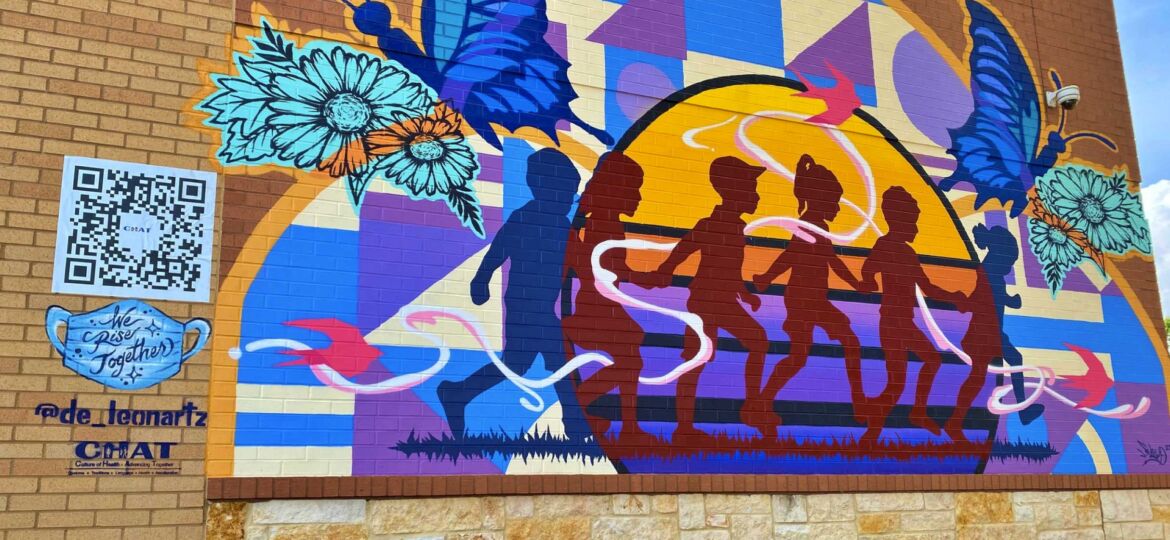 In 2015, Dr. Aisha Siddiqui identified the growing need for a safety net and social support system for refugees in Houston who were struggling with their acculturation and assimilation into American life. As an immigrant from Pakistan herself, Dr. Siddiqui related to the overwhelming challenges faced by refugees worldwide who had made Houston their new home.
To realize her vision, she founded the nonprofit organization Culture of Health Advancing Together (CHAT)based in southwest Houston's Gulfton/Sharpstown area. The stated mission of CHAT is to foster the health and well-being of immigrant and refugee communities through education, arts, advocacy, and access to care. Currently, CHAT serves 200 families, with other families periodically joining in their events and programs.
According to Dr. Siddiqui, an average of 45,000 people flee persecution, war-torn nations, and natural disasters yearly. Houston welcomes 30 of every 1,000 refugees that the United Nations resettles, making it an essential hub for immigrants worldwide. Some of these refugees had previously lived a comfortable, professional life, only to lose everything and must start anew in America.
Their challenges are compounded by language barriers, unfamiliar cultural norms, and navigating social services and healthcare. This is where CHAT intersects with every culture and language of Houston's refugees, providing and designing programs to address their needs.
About the BANF grant program
Dr. Siddiqui learned about the BIPOC Arts Network & Fund (BANF) grant program through a friend and described a positive experience in going through the application process. Instead of filling out numerous forms and providing extensive proof, all she had to do was write an essay about CHAT's services and the importance of funding. The approval came relatively soon. Dr. Siddiqui believes that the BANF model simplifies the application process, opening opportunities for people who may have great ideas but need help with traditional grant applications. She comments, "We were really impressed with their approach and found the process to be straightforward and enjoyable." Moreover, Siddiqui feels that receiving the BANF funding validated her organization's purpose of blending art, education, and science to provide much-needed relief to the families she serves.
Through the BANF grant, CHAT received a lifeline, especially during the pandemic when resources were scarce. The grant funds allowed CHAT to sustain the day-to-day operations and launch relevant projects, such as the creation of four new murals in the Gulfton area, all of which are located at local schools. "It was amazing to see these vibrant new works of art come to life, and we know that they will bring joy and inspiration to students and the community for years to come," Dr. Siddiqui adds. Additionally, CHAT created arts programming, including music classes, an area where they saw a real need. CHAT is very proud to have provided these opportunities to students who might not have had access otherwise.