A revolutionary arts ecosystem empowering BIPOC artists, organizations, and communities.
BANF is revolutionizing the local funding landscape and breaking down silos within the arts ecosystem to create transformative opportunities where they can dream, connect, collaborate, and create.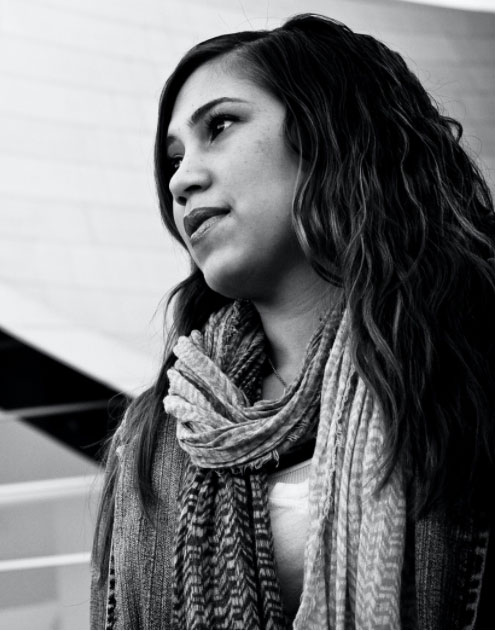 BIPOC Arts Network and Fund, or BANF, revolutionizes the local funding landscape, breaks down silos within the arts ecosystem, and welcomes everyone to support and learn from BIPOC arts communities. We utilize equity-focused and community-participatory funding initiatives; community-informed evaluation and learning practices; and asset-based network building strategies to inform leadership, advocacy, and action.
BANF was created in a time of crisis to provide resources and networks that support the vibrant Black, Latinx, Indigenous, Asian American, Pacific Islander, Middle Eastern and other communities of color of Greater Houston in fully displaying their power, values and traditions.
Nominar Evaluadores Comunitarios

El BANF está buscando candidaturas públicas para evaluadores comunitarios, o panelistas, que se unirán a la dirección de la organización para participar en un proceso de revisión por pares para considerar las solicitudes de becas. Entre los evaluadores comunitarios pueden figurar artistas independientes, educadores, mecenas, líderes comunitarios y organizadores.
Nomínese a usted mismo o a alguien que conozca:

Crisis Relief
At its launch, BANF invested $2 million into BIPOC-founded and led organizations and fiscally-sponsored artist collectives that promote, preserve, and celebrate Black, Indigenous, Latinx, Asian, and other communities of color through arts and cultural programming. This one-time investment was an effort to provide direct and urgent support for Houston's BIPOC arts ecosystem in the face of the pandemic and compounded crises.
Artist Awards The Artist Award initiative is a $1M, three-year investment directly to artists. Fifty artists, through two rounds of funding (2023/2025), will each receive $20,000 and engage in an eighteen-month learning community.
Cultural Treasures
The Greater Houston regional initiative of the Ford Foundation's America's Cultural Treasures will invest $5M of direct resources and technical support in the arts organizations that have anchored our communities of color and shaped Houston's dynamic and diverse culture that we benefit from today. Applications are open through July 31, 2023.

Sixto Wagan
DIRECTOR DE PROYECTO
Black Indigenous People of Color (BIPOC) Arts Network and Fund
Sixto Wagan es el Director de Proyectos del BIPOC Arts Network and Fund (BANF). Dirige el BANF junto con un Comité Directivo de siete miembros y un Consejo Asesor y de Rendición de Cuentas de nueve miembros formado por un grupo diverso de artistas, comisarios, académicos, líderes de organizaciones y fundaciones, y aliados operativos, que orientan los objetivos y las prioridades.
Antes de incorporarse al BANF, Wagan fue el director inaugural del Center for Art and Social Engagement (CASE) de la Universidad de Houston. También dirigió el centro de arte contemporáneo DiverseWorks, en el que desempeñó diversas funciones como director artístico, codirector ejecutivo y comisario de artes escénicas.

Kevin Anderson
Director Ejecutivo Fundador
El Proyecto T.R.U.T.H.

Eboni Bell-Darcy
Directora de Inclusión, Compromiso y Formación
Teatro Stages

Patra Brannon-Isaac
Directora de Educación y Proyectos Comunitarios
Fundación Kinder

Bao-Long Chu
Director de Programas - Artes y Parques
Houston Endowment

Ashley DeHoyos Sauder
Comisaria
DiverseWorks

Tony Diaz
Escritor, activista
y analista político

Nicole Moore-Kriel
Responsable de programas
Fundación Powell


Roberto Tejada
Hugh Roy and Lillie Cranz Cullen Distinguished Professor, Universidad de Houston

Deidre Thomas
Asesora Principal de Filantropía
Asesores Mattison

Frances Valdez
Directora Ejecutiva
Houston En Acción

Kheli Willetts
Director
Dira Desarrollo Profesional
Consultores comunitarios y
Rendición de cuentas y Consejo Consultivo

Anthony Almendarez
Artista y compositor

Sebastien Boncy
Fotógrafo y Educador

Andrew Davis
(alias TAME, The Aspiring Me)
Rapero, Productor Musical y Artista de Performance

Eureka Gilkey
Directora Ejecutiva
Proyecto Row Houses

Torrina Harris
Poeta, Organizadora y Educadora

Erika Mei Chua Holum

Cynthia Woods Mitchell Curadora Adjunta
Museo de Arte Blaffer

Rosa Ana Orlando
Curadora y Consultora de Arte

Kristi Rangel
Artista y educadora


Lanecia Rouse Tinsley
Artista y Curadora

Sophia Torres
Coreógrafa y Educadora

Dra. Michelle Tovar
Directora de Educación
Buffalo Soldiers Museum